Hello Everyone,
I took some time to think things over and decided that I may have been a bit harsh...( "then maybe your a heartless, ungrateful, sad waste of air that probably needs a good psychiatrist.")...ouch! I am sorry! I do not apologize for what I said however I do apologize for the way I said it. I suppose this will be a reminder to me that although I have grown greatly in my walk with God, I will always fall short and will always have plenty of room for more growth!! :) With that being said....THANK YOU so much to all of you who left me such encouraging comments!! I can't say it enough! You are the reason I will continue making pages and offering them to you on my blog. I wish I could thank each of you personally!
Okay....today I have two pages made from a kit created by Boo of BooLand Designs. If you don't already know, she is giving away a "freebie a day" for 100 days to honor her Grandad! I think she is on day 23 now but you still have about 76 more days of freebies to snag! Here's a look at some of the freebies that Boo's offered so far.....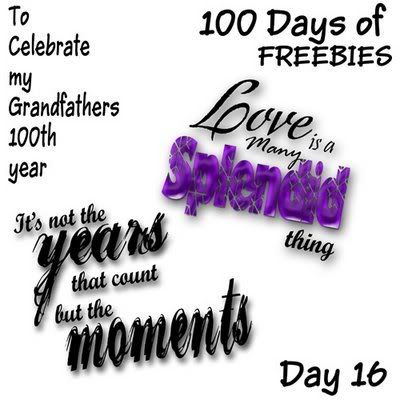 How cool is that!? Boo also has a new kit in store called "Easter Parade". It's soooo pretty!! Take a look....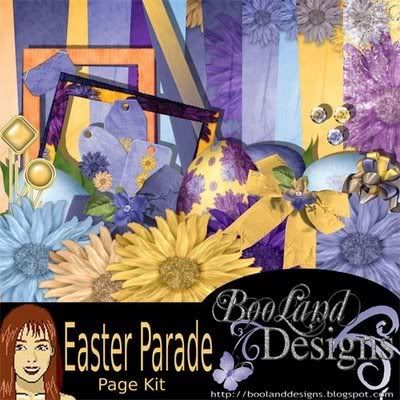 I love it! You can get more info on this kit and also snag her remaining "100 days of freebies" on her blog BooLand Designs here.


Now for the QPs :) I made these with one of Boo's past freebie kits called "Monday Morning Blues".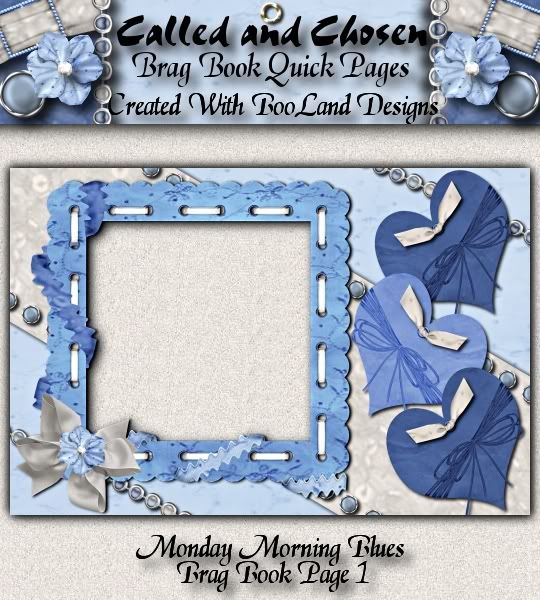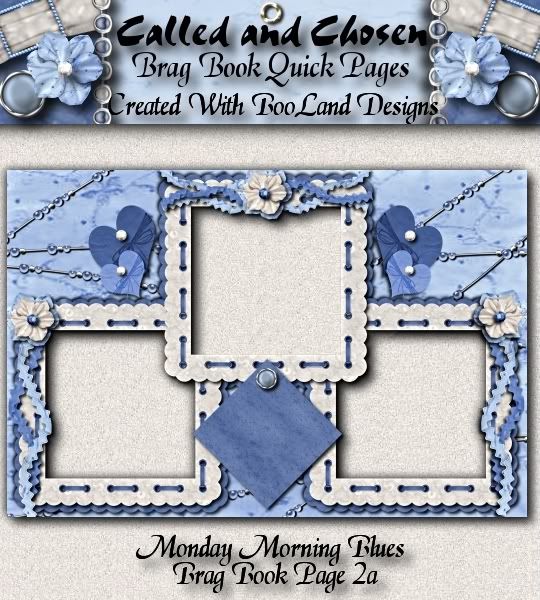 Download Here

I have included a third page in the zip that is the same as page two but without the hearts. Enjoy! Be sure to pop over to BooLand Designs and give Boo a big thanks!
Well, that's about it.....Thank you again everyone!! God Bless!!!
CC