Hello Everone!
I hope you all had a blessed Easter! We sure did! Any time I have all of my kids together with me I am blessed! Seems as though I see less and less of them as they get older. My oldest daughter works a lot and the others....well, friends seem to be a bit higher on the "priority" list than dear old mom :)
Anyway, today I have two Brag Book QPs made with LilyBelle's cheery new kit "Tulips" She hasn't released all of the parts yet but I just couldn't wait to play with it! lol. Here's a peek at what you can grab so far.....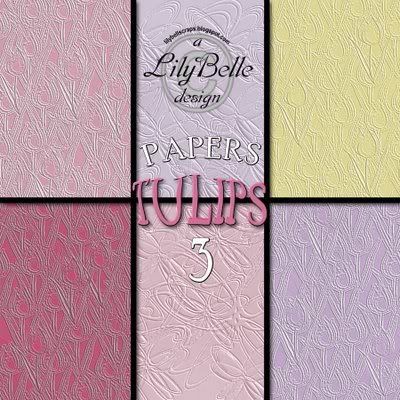 It's so bright and "springy" lol....I love it!!
You can pick up these parts and the rest as they are released at LilyBelle Scraps here.
Be sure to pop over and thank her for sharing her beautiful designs with us!!

Okay, here are the pages I made. I hope you enjoy them!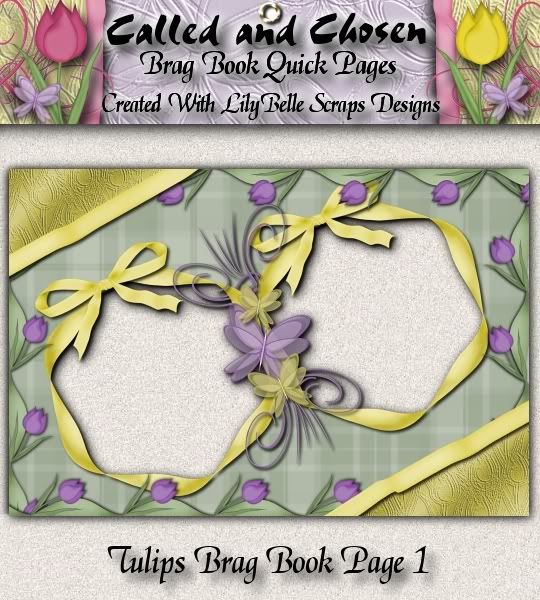 Download Page 1



Download Page 2



I also want to take a moment to thank everyone who has left a comment for me! I read each and every one and can't thank you enough for being so sweet! Thank you! Thank you! Thank you! :)
Until next time.....God Bless!!!!
CC