Hi Everyone!
I have two new pages for you today! I made these with a kit that Carolyn designed for her former CT member Jess! Someone said that it reminded them of Neapolitan ice cream and I have to agree! It's so pretty! Take a look.....


You can get the free kit at Scrap N Tag Here.


Pretty cool huh!
I just HAVE to show you Netta's (Creative Victorian Designs) Awesome "Revered Descent" kit!! This kit is HUGE! It has such a wide range of colors and the elements just scream elegance!! See....


Here's a better look at those beautiful papers!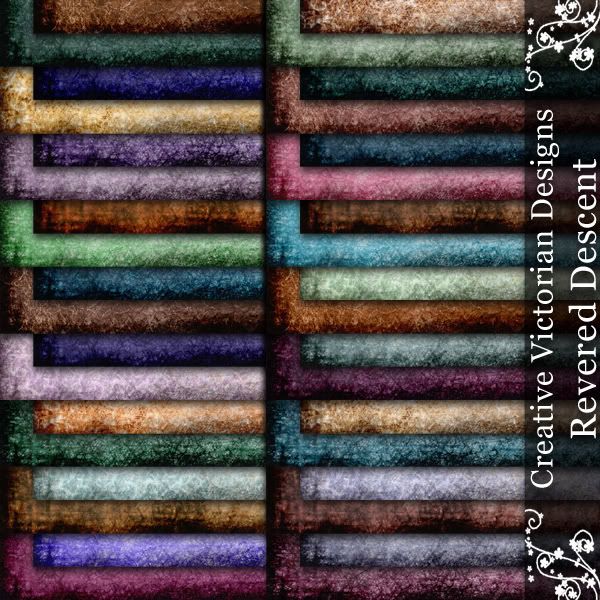 You can see by these BB QPs just how very versatile this kit really is!!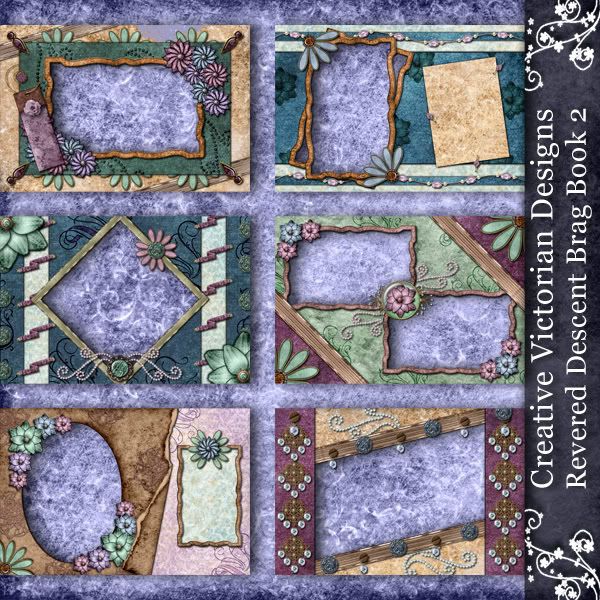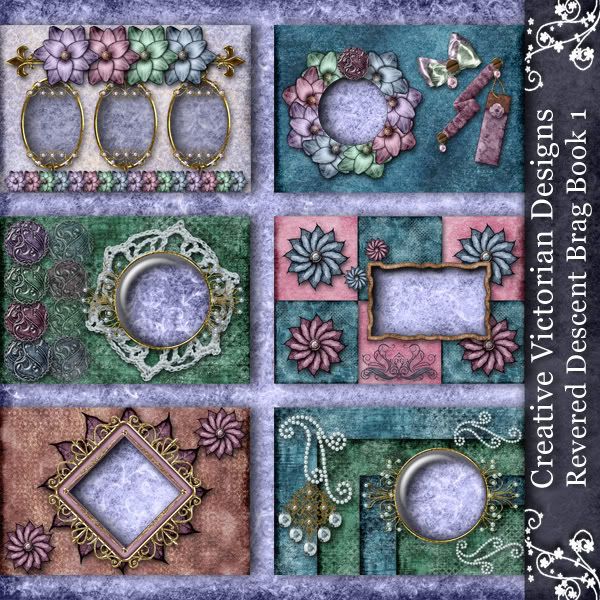 As luck would have it, you can pick this beautiful kit and the matching Bragbook QPs up at the Scrap N Tag Shop for 35% off right now!! So hurry....Go check it out!!


Okay....Now here are the previews for the BragBook pages made from Carolyns "Jess" kit.


Download 1&2 Here
Okay, that's all for now! Enjoy the BB QPs and have a blessed day!!
God Bless!
CC