Hi Eveyone.
I know I said that I would be back soon but evidently, I am a liar. Yep.....a big, fat liar. I'm sorry and I will try to be a better blogger. I can't promise anything though....even if I did, you all couldn't trust me.....because I am a liar ;P Anyway......I made a QP and a page border for you all! Once again I used a "LilyBelle" kit! This one is called "Birds Of A Feather" and it is too cute!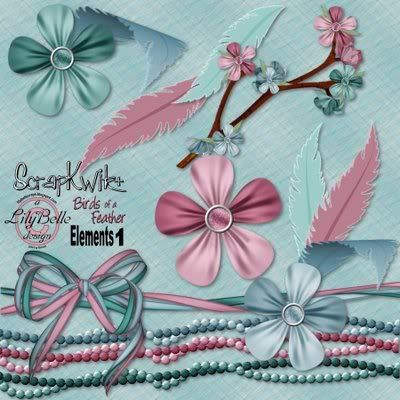 Isn't it pretty?!! As always, you can pick up this kit and all of LilyBelle's other beautiful kits here.

Here's the first page I made for you.....



Download Page 1

And here is the page border.....



Download Page Border

I hope you enjoy them! I kind of dropped the ball with the "Little People" set but I still have several ideas for pages so if anyone is still interested, let me know and I'll get on those again!
Well, that's it for now. Thank you LilyBelle for another awesome kit!

God Bless,
CC